Christmas Holiday ~ Office Hours
Christmas Holiday ~ Office Hours
Dec 21, 2004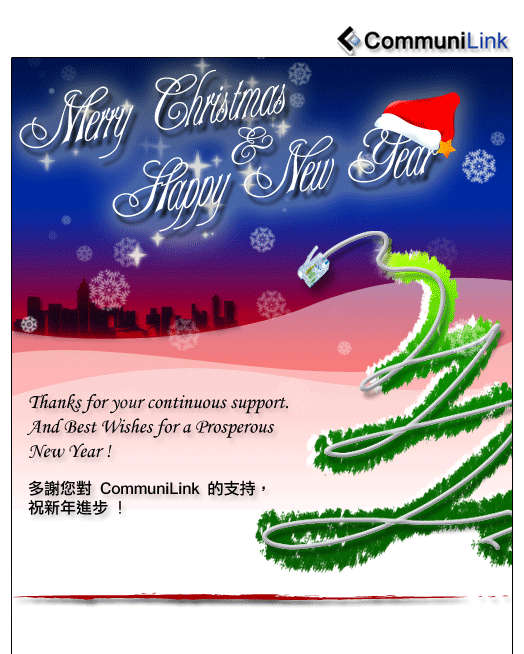 Due to the public holidays and company's vacation trip on this Christmas, CommuniLink will be closed as shown below:
Christmas Holiday :
Saturday 25 December, 2004 - Monday 27 December, 2004.
Annual Trip Vacation:
Wednesday 29 December, 2004 - Sunday 2 January, 2005
Please note that limited service will be provided from Wednesday 29 December, 2004 to Friday 31 December, 2004. The normal operations will be resumed on Monday 3 January, 2005.
Our 24-hour technical support hotline will be available as normal during the holiday. Should you have any sales or billing enquires, please leave a message by email or phone and we will get back to you after holiday.
We apologize for any inconvenience that may be caused during this period.
CommuniLink Internet Limited