300% faster random
Read/Write speed
Traditional HDD continuous random read/write speed ranges from 100MB/s to 140MB/s whereas that of SSD hard disk is more outstanding. Generally speaking, the random read speed of SSD exceeds 400MB/s and even reaches 500MB/s or above meanwhile its random write speed is from 200MB/s to 400MB/s or more. Obviously, SSD operates more speedily compared to traditional HDD.
Accelerate your web page speed by SSD high
speed hosting
SSD hard disk provide faster response time and random read/write speed compared to traditional hard disk. So, using CommuniLink SSD Hosting service can accelerate web page loading speed, which is especially suitable for popular website content management system nowadays.
Boost Up Your Website Speed with
SSD Caching
CommuniLink's server support SSD Caching Technology. The principle is SSD Caching can serve cached all static web content to visitors. It is not necessary to generate dynamic content so your visitors get the fastest page load times and best performance.
Compress files automatically to decrease page
loading time
CommuniLink's server support compress and decompress. There are two obvious benefits of reducing file size - save storage space and reduce the transmission time for uploading file to web. Compressor typically minifies the text file by 60-70% that can improve your PageSpeeds.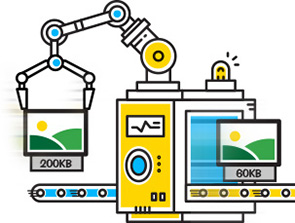 Automatically optimize
new images
After you upload JPEG or PNG images to Communilink's server, your images are analyzed to apply the best possible optimization without visible loss in quality. Your website will load faster for your visitors.
Commercial CDN Faster and
More Secure
CDN(Content delivery network)is a collection of servers located all around the world. When a browser loads static content (e.g. html, jpg file), the request is automatically routed to the server geographically closest to the browser and result in faster downloads.
Moreover, CDN server hides the real IP address. It can protect your website from DDOS attacks to improve your website security.
Fit search engine and
explorer's appetite
Neither web-user nor search engine will welcome to slow response and loading speed website. Website operating speed, bounce rate and conversion rate etc. have closely-knit relationship with search engine ranking, which may bring you more business opportunities at any time.
Reduce trouble, user-friendly
SSD Hosting
WordPress, Joomla and Drupal are popular website content management systems at present. CommuniLink will install these systems for you once you select our SSD Hosting service, this will certainly save your precious time.
Covered all you need with said monthly fee
You can enjoy speedy SSD Hosting, SSD MySQL database, email account, website content management system meanwhile, and even you can use FTP to install application program anytime without worrying about hardware worn away and its maintenance.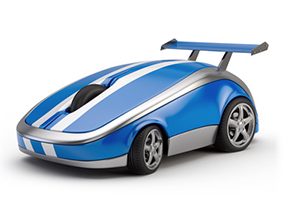 Set up account within 1 hour
Your account will be set up within 1 hour after payment, account information will then be sent to you via email so as to save time.
Guarantee 30-day refund
Qualified service with professional support, we are therefore confident that you must be satisfied with our service and provide you 30-day refund guarantee.
Try our service once and know who is hosting master
Still worry about web-performance? Hesitate to change hosting company? We are pleased to provide you trial service freely. To make sure that you enjoy our service at ease, change hosting company with excitement, do try as much as you like before purchase.
Providing you below security facilities is a safe pillow!

24-hour Technical Support Hotline
99.9% Online Guarantee
Everyday Data Backup^
Enterprise Hard Discs RAID Proposal
Disaster Recovery System
UPS Power Disconnection-prevented System

Double Internet Backbone
Enterprise Cluster Email Server
Backup Server and Power Supply
Bronze

Silver

Gold

Platinum

Diamond

Titanium

Prepaid 12-Month (Monthly Fee)
HK$68
HK$90
HK$136
HK$206
HK$346
HK$618
Prepaid 24-Month (Monthly Fee)
HK$65
HK$82
HK$118
HK$ 178
HK$298
HK$569
Order Now
Order Now
Order Now
Order Now
Order Now
Order Now
SSD Web Space
2GB
SSD
6GB
SSD
16GB
SSD
40GB
SSD
100GB
SSD
150GB
SSD
Shared email space
20GB
60GB
100GB
160GB
400GB
1000GB
Shared cloud space*
20GB
60GB
100GB
160GB
400GB
1000GB
No. of POP3 Email Accounts
2
6
10
16
40
100
Monthly bandwidth
2TB
6TB
16TB
40TB
100TB
150TB
SSD MySQL Database
1GB SSD
1GB SSD
3GB SSD
5GB SSD
10GB SSD
15GB SSD
**Install WordPress, Joomla, Drupal, Zen Cart, opencart or oscommerce freely


Remark:
- Free once when setting up the hosting service
Files and databases are stored in high-speed SSD Hard Disk
✓
✓
✓
✓
✓
✓
Boost Speed with SSD Cache
---
---
✓
✓
✓
✓
Automatic file compression Decrease page loading time
---
---
✓
✓
✓
✓
Automatically optimize new images Slim Down and Speed Up
---
---
✓
✓
✓
✓
[Value Added Service] Commercial CDN Faster and More Secure



AMP (Accelerated Mobile Pages)
Automatic static content caching
Accelerate delivery of dynamic content with Railgun™
Asynchronous Javascript Loading Rocket Loader™
Image optimization with Polish™
Mobile optimization with Mirage™
Advanced DDoS protection
Advanced web application firewall (WAF) with 25 custom rulesets
Custom SSL certificate upload
Prioritized support
50 Page Rules included

For more details, please contact us

Own SMTP Server
SMTP Special Port
SMTP Special Port
SMTP Special Port
SMTP Special Port
SMTP Special Port
SMTP Special Port
Autoresponders , Mail Forwarders , Your Own POP3 Server, Your Own IMAP4 Server , Multi-Language Webmail , Real-Time Email Virus Scan, Double-layered Antispam & Antivirus, Custom Incoming Email, Backup/Forward
✓
✓
✓
✓
✓
✓
Maximum Email Storage
50GB/Mailbox
50GB/Mailbox
50GB/Mailbox
50GB/Mailbox
50GB/Mailbox
50GB/Mailbox
Maximum Attachment Size
100MB/Email
100MB/Email
100MB/Email
100MB/Email
100MB/Email
100MB/Email
Mobile Email for Smart Phone (Android, iOS, Windows Phone & BlackBerry)
✓
✓
✓
✓
✓
✓
Extra FTP Accounts
---
---
1
2
3
6
SSH Access
---
---
✓
✓
✓
✓
PHP 7.1、FTP Function、CGI / Perl / Server Side Includes、Real Video / Audio (rm, avi)、WAP/WML/XML、Windows Media Service (asf, wmv)
Web Control Panel WCP 5.0 , Email Manager ,
Detail Website Statistics , Customizable Error Pages, Password Protect Directory
✓
✓
✓
✓
✓
✓
Spam Controller
HK$40
HK$42
HK$48
HK$58
HK$96
HK$192
Smart Email System
HK$50


HK$40**

HK$52


HK$42**

HK$60


HK$48**

HK$ 72


HK$ 58**

HK$120


HK$96**

HK$240


HK$192**

Catch SMTP
HK$90
HK$90
HK$90
HK$90
HK$90
HK$90
Remarks:
** The offer is only for brand new customers. Customers need to actively apply to CommuniLink within one month after joining the service to get this offer.
- PHP / MYSQL version is based on the version when the service is set. If customers need to change the PHP / MYSQL version after setting up the service, customers must apply to CommuniLink proactively.
^ This statistic/data backup will be kept for 12-24 hours and is for internal reference only.
* Cloud Space is only for store email documents in @Mail