Dedicated Server Service

Main Page >> Dedicated Server Service


There are 4 elements for dedicated server rental,including Hardware, System, Application Program and Bandwidth.Based on each part, CommuniLink provides professional proposal with detailed information and options for you reference.Hence,to understand deeply on our service before you commit.

CommuniLink provides two options on hardware: Specially selected Intel Server and Dell Server; which each server can be operated with a wide range of combination of hardwre.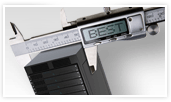 Selected
Intel Server
is assembled by experienced hardware technical specialists. According to the requirements of different customers, we provide qualified performance server which supports low to medium bandwidth consumption.
It shall support

*

applications for multiple online users at the same time and many other usual website applications.
Meanwhile, selected server price is more economical,
and if there is any hardware failure during the rental, CommuniLink provides FREE Hardware Replacement Guarantee.
Hence, many customers choose CommuniLink's Selected Server Service.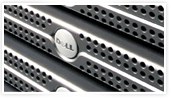 Dell Server
is the original server that CommunLink purchases directly from Dell. CommuniLink selects all Dell servers with XEON CPU,
so that it supports medium to high bandwidth consumption. It shall support

*

applications for even more number of online users at the same time, to cope with much higher performance website. Although Dell Server price is relatively high, with rental of Dell Server through CommuniLink, customers shall enjoy premium offer for sever with enterprise level.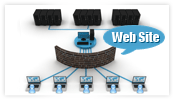 Parallel Servers means connecting more than 1 server at the same time, in order to support the operation of a large-scale website, such as facebook, google and yahoo.
If your website requires high consumption of bandwidth or support of numerous users online at the same time, it is highly recommended this solution and you are welcome to contact our customer service officer for detailed information at (852) 2998-0808 or via email to enquiry@communilink.net .